Prep now for the ONLY sale...
Pre-fill your cart now so you don't miss out on your faves!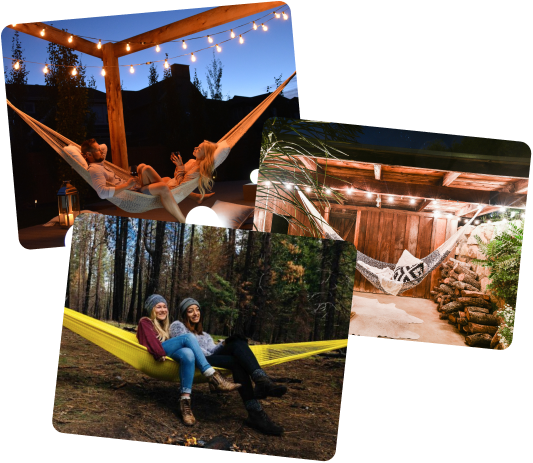 Housework isn't getting done since I'm in this hammock constantly. It is so comfy & encompasses me like a cocoon. I bought my husband his own& just sent one to our daughter.

Complete our 3-minute quiz and get personalized
recommendations from our Hammock Concierge!